Fit 4 Fun is Saturday, Sept. 15, 2018 at the West Broadway Open Streets event!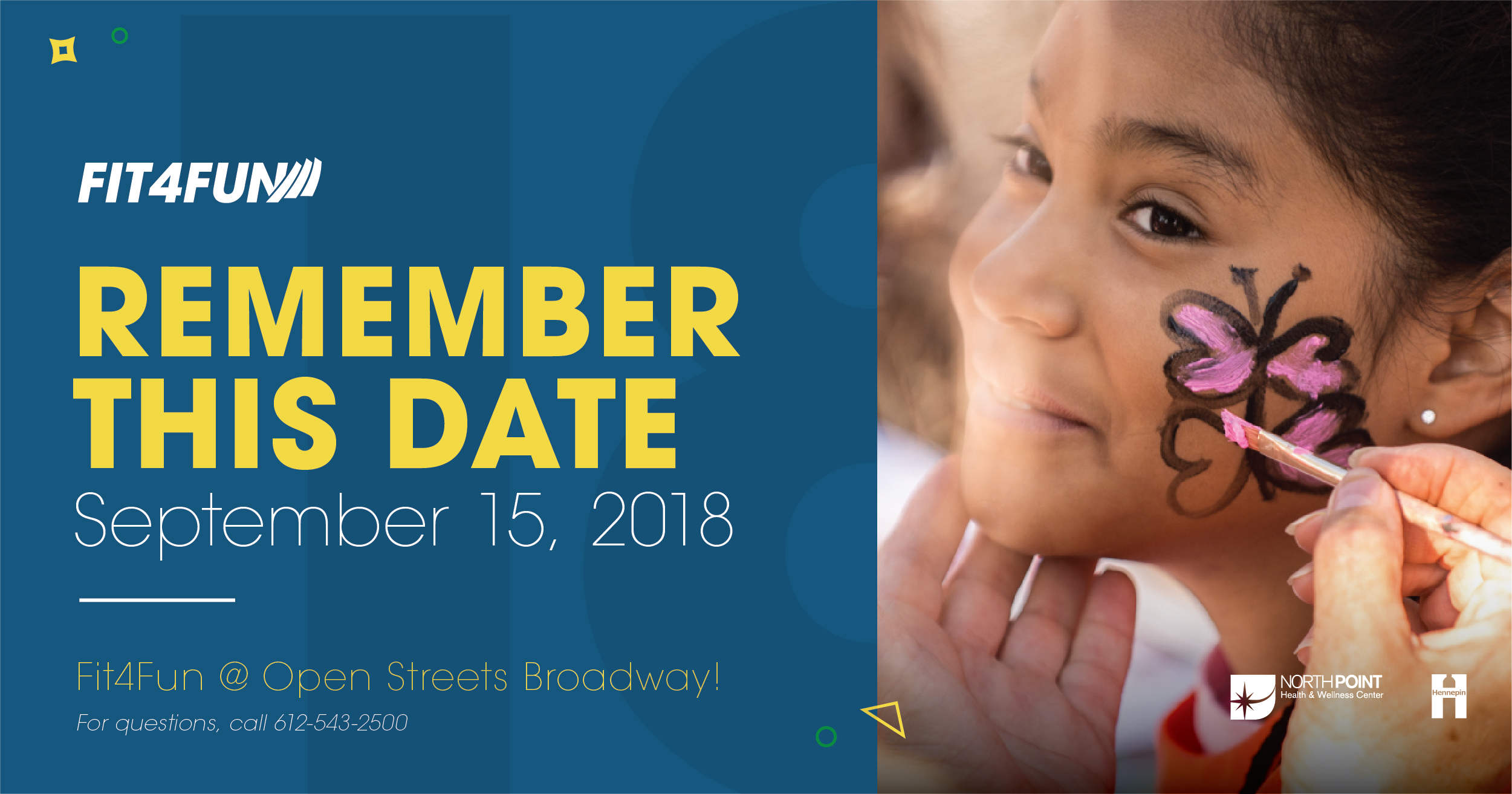 Fit 4 Fun – Saturday, September 15, 2018 11 am to 5 pm
Twin Cities, let's get up and move at NorthPoint's 7th annual Fit4Fun event on Saturday, September 15th. This year, we're joining Open Streets at West Broadway. That's right, Fit4Fun is moving to Open Streets at West Broadway between Lyndale and Bryant avenue. Grab your bike and enjoy the open streets, Zumba, Hip-Hop aerobics, health screenings, and more.
About Open Streets at West Broadway
Open Streets Minneapolis is a City of Minneapolis event hosted by Our Streets Minneapolis (formerly the Minneapolis Bicycle Coalition) and presented by the Center for Prevention at Blue Cross and Blue Shield of Minnesota (Blue Cross). Explore your neighborhood and local businesses as you bike, walk, or roll on streets closed to vehicle traffic and opened up to community!
Nutrition
Enjoy healthy snacks and cooking tips that will help you to improve your health through simple food changes.
Health screenings
Blood pressure
Dental screenings
Body Mass Index (BMI)
Diabetes Risk Assessments
HIV testing
and more…
Fitness Activities
Stroll Down Broadway at 11
Kids Run at 1:30
Zumba
Jump rope
Hop scotch
Hula hooping
Hip-Hip aerobics
and more…