Partnering with Our Neighbors to Care for Our Community - The Estes Family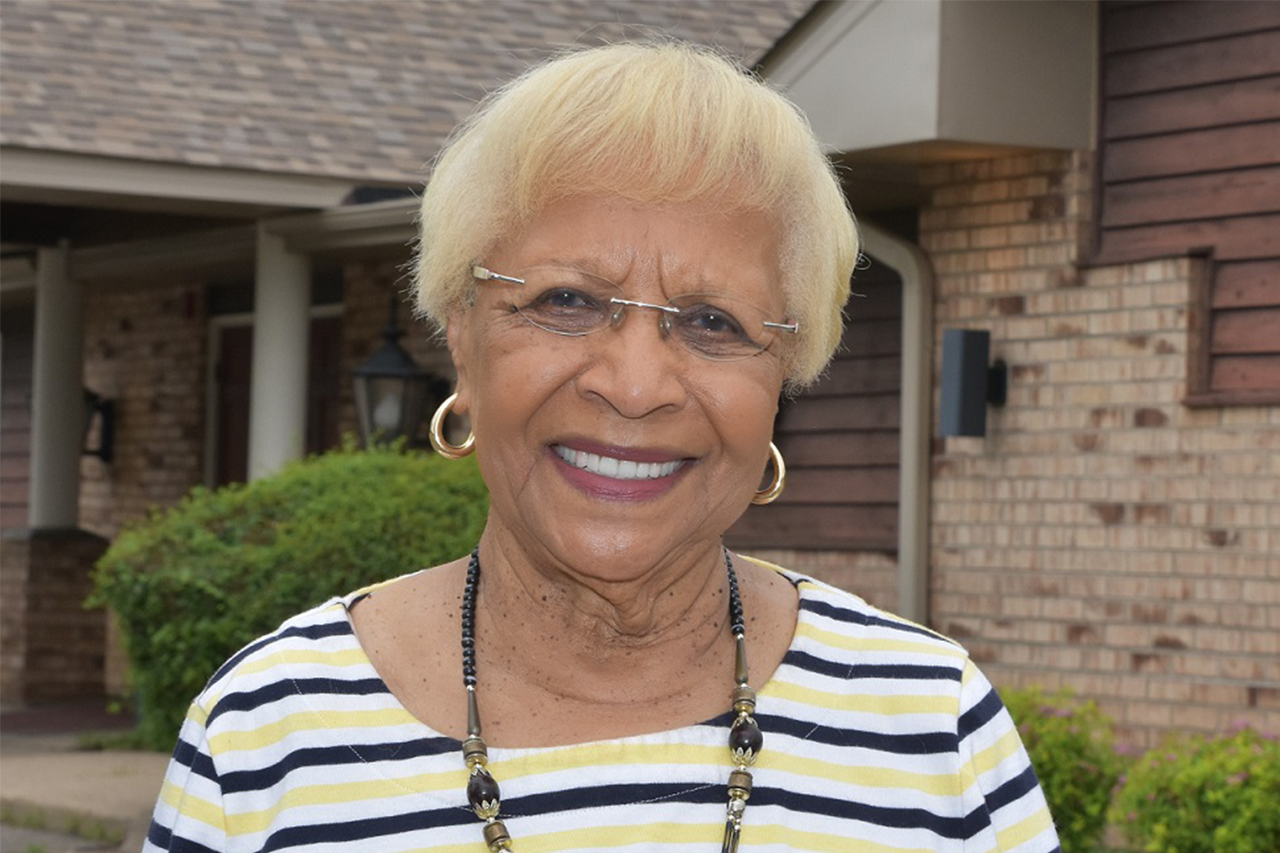 Partnering with Our Neighbors to Care for Our Community
The Estes Family
Estes Funeral Chapel & Cremation Services has served the North Minneapolis community for more than 30 years. It is one of two black-owned funeral homes in Minnesota. Richard Estes began his business in 1962, moving from the original location at Humboldt and Plymouth Avenue to Penn and Plymouth in 1987. Although Mr. Estes passed away in 2013, Estes remains a family owned business. Recently, we visited with Richard's widow, Mrs. April Estes.
NorthPoint: The Estes family has been caring for this community for a long time. What does it mean to you to be part of a long-standing family business in North Minneapolis?
Mrs. Estes: North Minneapolis is like a family to us. My husband started our business 60 years ago. He loved the people of this community, black and white. Over the years, we've helped people who didn't have funds to do for their families—to bury them and pay for graves ahead of time. He ha(d) files for everyone he's buried. I've asked, 'What are we gonna do with all these files?' But grandkids will come here (years later) and ask where a grandparent is. We can tell them the cemetery and grave location. We keep all the obituaries and newspaper clippings and can try to get a picture for the family from the archives.
NP: In addition to a long and successful business, you and Richard enjoyed a long marriage. Tell me about your early years.
Mrs. Estes: Richard and I met in high school, at a basketball game. Our teams were playing: He was in Kansas and I was in Oklahoma but we lived just 30 miles apart. After graduation, he went into the service and I started working. My dad was killed by drunk driver when I was young. There were 11 of us in my family and I was number ten. I didn't have the chance to jump directly to college. I worked as a maid at the community hospital in Oklahoma. I decided I wanted to be a nurse. I moved to Chicago to be with my sister and worked and went to the Cook County school for nursing. I was named Nurse of the Year as an LPN (licensed practical nurse). The award was based on your judgement and critical thinking skills. I got a full scholarship to go to school to become an RN (registered nurse).
While I was in Chicago, Richard and I wrote letters to one another but you can only do a long-distance romance for so long. He had moved to Minnesota to work at a funeral home in South Minneapolis. I said I would never marry a mortician. I told Richard I wanted to work with the living! However, he came to visit my mother in Oklahoma when I was home for a visit. We dated and got married and I moved to Minneapolis in 1970. We were married for 45 years.
I started working at Hennepin County Medical Center in the emergency room as a nurse. I was there several years then I saw an opening for a nursing supervisor at Pilot City (now NorthPoint). I applied for the job and got it. It was really nice as I already knew some of the people; it was like being at home. We had doctors who moonlighted at Pilot City from Hennepin County Medical Center. I stayed here 17 years.
NP: What was Pilot City like when you started?
Mrs. Estes: It was kinda unorganized. Administrators would come and go. We didn't have enough doctors—they didn't want to come to North Minneapolis—they felt it wasn't safe. However, there were several administrators who helped turn things around. Doctors like coming out here now.
The Board decided the Pilot City name had some good and bad things about it. We wanted to (give it) a new name; we thought it was time. Dr. John Williams (now deceased)) came up with the name of NorthPoint. Things really changed over the years. We all became friends, especially the nursing staff. We had parties and picnics that helped to establish friendships.
NorthPoint was remodeled about 10 years ago. I helped pick the artwork that's currently in the NorthPoint building. We chose a color palette that was warm and welcoming. When the clinic (re)opened I was at the front door welcoming people.
NP: You also served on NorthPoint's Community Board for many years. How did you get connected to the Board?
Mrs. Estes: After I retired in 1999, (CEO) Stella (Whitney West) asked me to be on the Board. I wanted to be on the Board because I loved my job at NorthPoint. I knew many people on the Board and wanted to be part of the program. (This) has always been a place where people could go and feel comfortable. It's always been our clinic—a safe place to be. I just felt comfortable there, even on the night shifts. We treated people right, we were kind, didn't look down on anyone. We accept everyone, we never turned anyone away.
NP: You've seen a lot of changes to the neighborhood over the years.
Mrs. Estes: Yes, there used to be a lot of vacant lots. I remember when the Urban League was built. Where UROC is now there was a drug store, liquor store, clothing store, and a supermarket. There was a service station where the new Estes building is going.
NP: Right! Yes, the NorthPoint expansion is bringing more changes to the neighborhood, including the relocation of the Estes business.

Mrs. Estes: It's going to be really beautiful and wonderful. The Estes Funeral Chapel is moving across the street to make room for the NorthPoint expansion. We'll move into our new building in the fall. We will have two chapels and a reflection garden.


NP: What do you want the Legacy of the Estes Funeral Chapel to be?
Mrs. Estes: Our legacy moving forward, and when I'm gone, is to always have an Estes funeral chapel at Plymouth and Penn. Our people need something they can call their own. They need this. I believe this is where God wants us to be, to carry on the legacy and help people. We love North Minneapolis and the people in it.
Join Estes Funeral Chapel & Cremation Services as it celebrates 61 years in the community. "We have reached another significant milestone and another opportunity to show our appreciation to all those who have offered their support over the years and come together to celebrate our future."
--The Estes Family
Tours and Reception
Sunday, October 14 2:00-5:00 pm
2201 Plymouth Ave N, Minneapolis