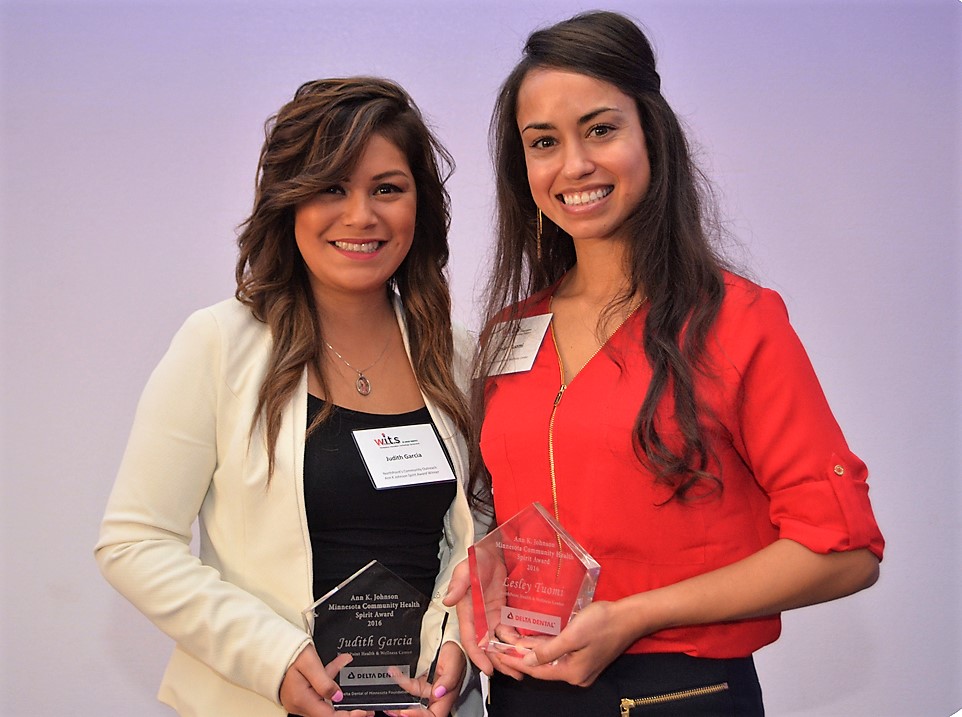 Delta Dental Award
The Delta Dental of Minnesota Foundation recently awarded NorthPoint's Lesley Tuomi and Judith Garcia with the Ann K. Johnson—Minnesota Community Health Spirit Award. The award recognizes "spirited leadership in oral health for underserved communities." Moreover, the award honors the recipients' work to advance oral health and overall health of the patients who benefit by the care they receive.


Lesley Tuomi is a dental hygienist and has worked at NorthPoint's dental clinic for seven years. Judith Garcia is a senior community health worker and has been on staff with NorthPoint for three years. Lesley and Judith were nominated because of their work with the COACH Dental Program which provides dental care for pregnant women and children ages 0-5. Delta Dental was impressed with the women's passion and dedication to the patients they serve.
"It wasn't until I came to NorthPoint that I found my true passion in public health," says Lesley. "I feel incredibly fortunate to have found a job that allows me to serve those who are truly in need. I feel equally as fortunate for my co-workers at NorthPoint who have been both an inspiration and a support system."
Judith says, "When I decided that I wanted to serve my community, I had no idea what a Community Health Worker role was going to be like and how hugely my job would impact not only my community but my own life. I enjoy what I do; 'I am who I serve.'"
Congratulations and thank you for all the work you do.